Thank you for visiting Abilene Road Riders website. Abilene Road Riders was founded in 1976, we are the oldest chartered motorcycle club in Abilene.
Check the Calendar page to get more information on when and where we ride. Our "monthly meetings" consist of dinner rides every Thursday night to various restaurants throughout the Big Country, come rain or shine.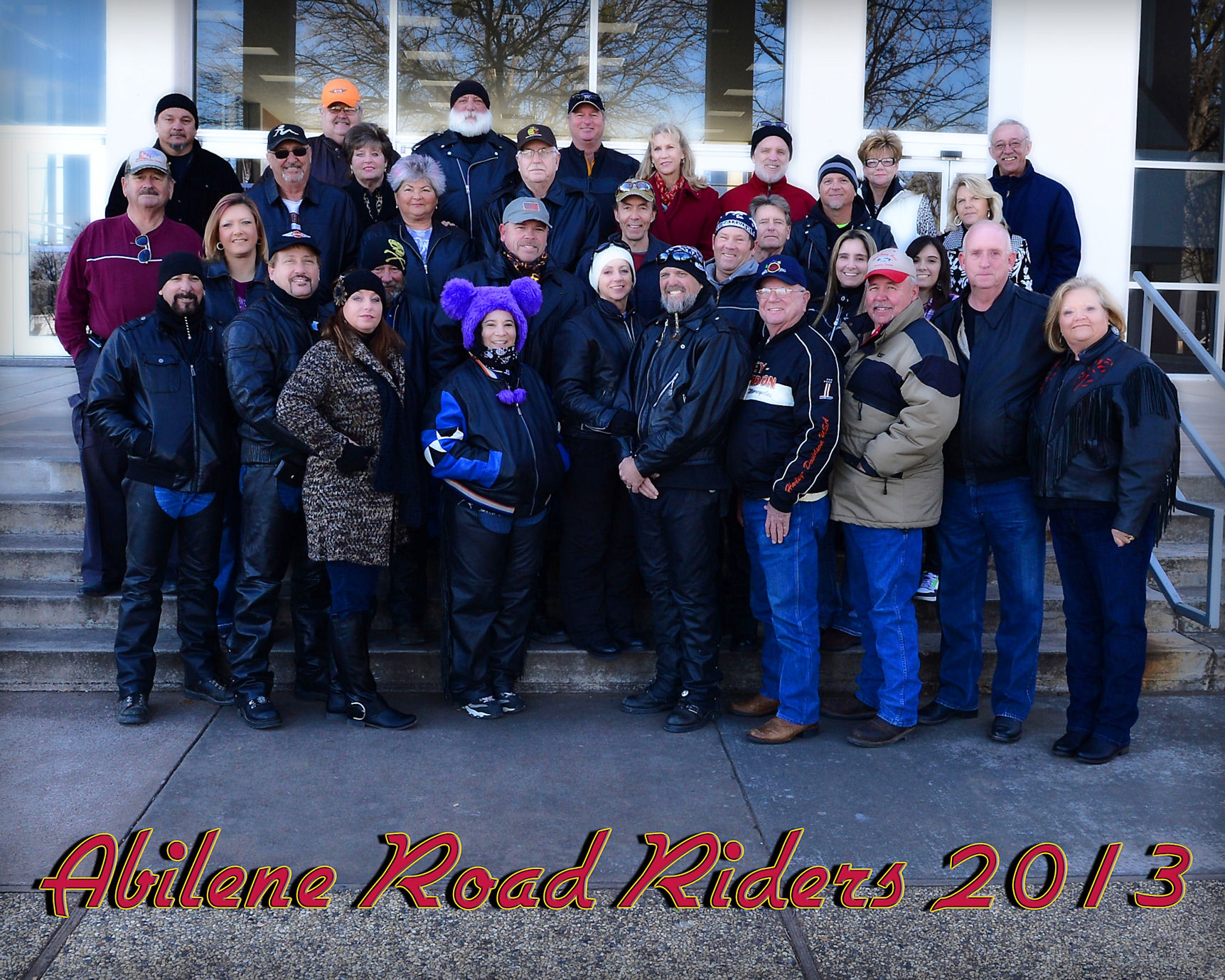 Interested in becoming a member of the Abilene Road Riders?
Just come join us on a ride (see our calender for dates and time)
A $25.00 yearly membership due, this is for the whole family.
President: Ben Woods
Vice President: Shawn Owen
Treasurer & Secretary: Heather Dempsey
Newsletter: Ron Miller
Historian: Andy Burrow
Road Captains: Ronnie Bates, Shawn Owen, Jack Hadlock,
Shari Moore, Larry Zientek, Gordon Dempsey, Ron Miller, Terry Zimmerlee