Thank you for visiting Abilene Road Riders website. Abilene Road Riders was founded in 1976, we are proudly the oldest chartered motorcycle riding club in Abilene.

About Us
We are a family orientated riding club of all ages that consists of many local
business owners, retiree's and just good people that like to ride dine and
enjoy each others company.
For more information about the Abilene Road Riders or to contact us feel free to e-mail abileneroadriders@yahoo.com, Roadriders on Facebook.
Or
P.O Box 7144
Abilene, TX 79608

Check our calendar page for upcoming events and rides. There is always

the weekly ride and dinner on Thursday evening leaving from Max's
at 6:30, The Saturday Breakfast ride and the First Sunday rides
as well as weekend rides and other events scheduled.
Check the Calendar page to get more information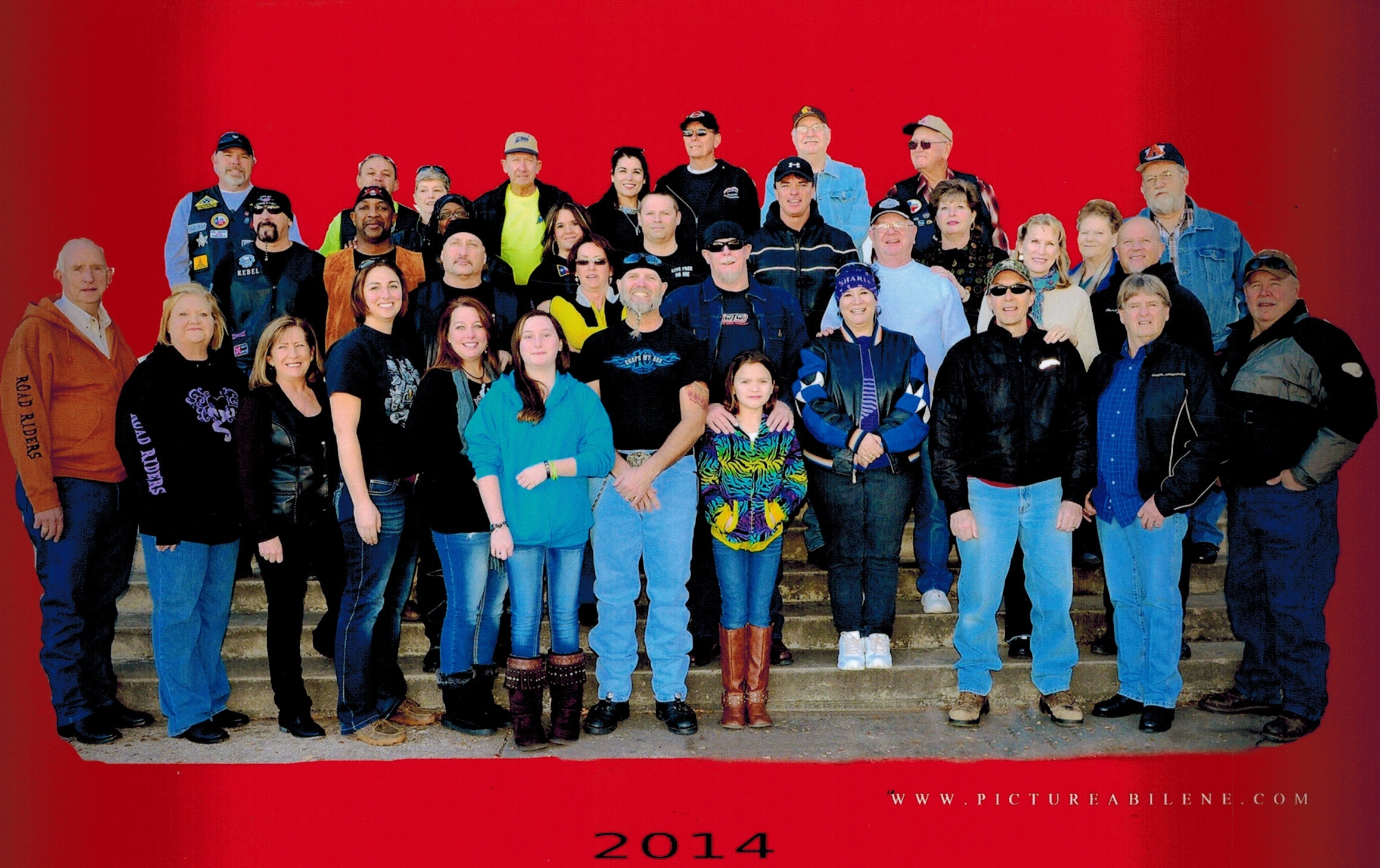 Interested in becoming a member of the Abilene Road Riders?
Representatives of the Abilene Road Riders will be present at

941 N Mockingbird Ln, Abilene, TX for

"Max's Lunch On The Grill"

every first Saturday of the month from 11:00-3 with a short ride following.

or

Just come join us on a ride (see our calender for dates and times)
There is a $25 family membership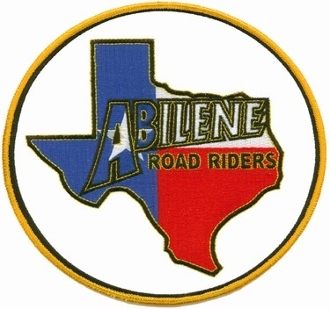 President: Shawn Owen

Vice President:Ron Miller

Treasurer: Heather Dempsey

Newsletter: Ron Miller

Historian: Andy Burrow

Webpage : Betty Brooks

Road Captains: Shari Moore~Gordon Dempsey~Mike "Taz" Duncan~

Ralph Hester & Terry Zimmerlee